I'm veering off the path of "I'm skint so I buy these second hand things and this is how I wear them" but I can't help myself. I have so many other things to write drivel about.
Including the absolutely gorgeous Edie Sedgwick, who tragically died in 1971. For those who are unfamiliar with Edie, she was a socialite, model and most famously, Andy Warhol's muse. And there is no questioning why with her elfin features and slight figure. 
                                  Â
Edie from a shoot in Life (Photo Fed Eberstadt)
Here are some of my favourite photos of Edie inclusing her trademark breton stripes, pixie crop, dangly earrings and underwear as outerwear combos…
                        Â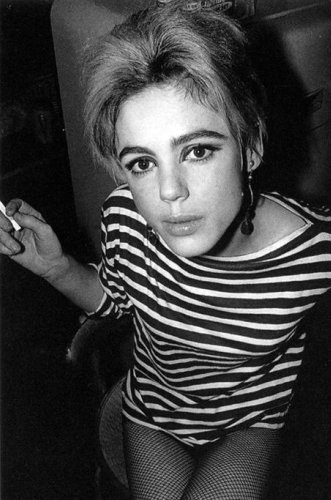 Â
               Â
I love to imagine her walking around East London, just fitting right in in 2012. If you haven't seen Factory Girl with Sienna Miller, then do.
x